Sonny Huntley
,

Realtor, Broker, Partner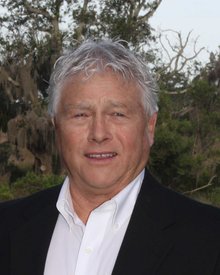 Sonny Huntley has over forty years of real estate experience on Hilton Head Island. He has been a member of the Hilton Head Area Association of Realtors and the National Association of Realtors since 1973. He was Realtor of the Year in 1981 also serving the local Association as president that same year. In 1982 he was the regional vice president for the South Carolina Association of Realtors. He specializes in water oriented and golf properties for investment or primary residence as well as condominiums in southern Beaufort County.

Sonny graduated with a Bachelor of Arts in English from Lander University, Greenwood, South Carolina in 1970. He and his wife, Dean, raised three daughters on Hilton Head Island: Holly, Ginsie and Marianna.

Sonny has been a member of the Van Landingham Rotary club since 1988 serving as president in 1996. He has been actively involved with the local community serving on the boards for the Palmetto Electric Trust, Coastal Discovery Museum, the Alston Wilkes Society Board and the Spanish Wells Property Owners Board (serving as President in 2010 and 2012). He has also served on the College of Charleston Parent Advisory Council. He has volunteered with the local school improvement councils and booster clubs, and with the softball/baseball programs as a coach. He spent time in civic service to the Town of Hilton Head Island through the Hilton Head Island Land Bank, Board of Zoning Appeals and Energy Conservation Committee. He donates his time as auctioneer for charity groups throughout the island and Bluffton.
Office #

843.785.4460

Cell #

843.816.1618

Fax #

843.686.4461